I was busy with professor Gytek when a high-priority notification arrived, so I ask my AI family assistant for a voice reading.
"Good morning Yannick, you've spent 1704 CU this semester. The consumption is unusually high by 27% compared to the previous period.".
I guess it is because my grandchildren are living with us since 'that' incident. And my work with professor Gytek is certainly for something. Sometimes I feel I turned like my old folks, thinking my civilian bills is a high priority!
It feels like ages ago when, in 2034, Europe voted for the General Digital Access Regulation or GDAR. The GDAR has invited country members to the standardization of digital facility services for all European citizens. The implications were multiple with some bonuses. It became mandatory to provide access to the Internet to residents. Therefore, at least a device was to be given for truly digital equality and sustainable civilization development. Hence all citizens could study, work, buy, and vote online free of "access fees".
Today, each and everyone is connected, could it be brain-wired, phygital reality glasses, in-bone sensorial devices, you name it. Not that it is necessary, holographic coating comes by default now. Wall paints, object textures, and glasses contain diamond-shaped optical picobots that give the illusion of depth without wearing anything. Actually, holographic surrealism is the latest design trend! Consequently, it has created an outstanding dependency on Decentralized Cloud Computing and Centralized Cloud Computing Networks.
The first sign of significant transformation was post-COVID-19, which revealed the need for remote work.
The intense need started really in 2032 when governments realized they could not be relying only upon Google, Amazon, and Microsoft for the future of digital expansion. The main reason is that GDAR states the following foundation principle:
Article 3.
Pursuant to legal principles of ownership and privacy, it is hereby declared that all data, computing resources, and services shall be considered the personal property of the individual to whom they belong. Any access to or utilization of said property by any third party must be fully authorized by the owner and must be recorded in the EU Secure Non-Repudiable Ledger for the purposes of personal auditing and consumer accountability. Any unauthorized access or use of such property shall be deemed a violation of the owner's rights, and may subject the offending party to legal action.
The negotiation with US and Chinese companies demonstrated the frail adherence to these requirements. Sometimes there were even reluctant to do so, which, considering the balance of the tripolar world order, was already quite an achievement. In parallel, to ensure national intelligence security, and intellectual property preservation, the only option left was to rely on a European Cloud.
This is when GAIA-X also became a so-called superunicorn company, switching from a federated cloud project to a single organization of a new kind: a European company, managed like a private company, with an obligation of result, but publicly owned by all state members, and, that's a first, explicitly owned by the people. As a result, GAIA-X became ATHENA, and Octave Klaba, the founder of OVH Cloud, its CEO. What made it truly unique was the redistribution of benefits to the population; Indirectly, of course, but still, the business model was innovative, sustainable, and fair to citizens. The only thing you need to get started is your wallet!
During the same period, a new kind of Trade Exchange has been created: the EU Sovereign Trade Exchange, where only state citizens could buy and sell ATHENA's shares and Computing Units tokens (CU). The latter serves as the foundation for receiving your free volume of TPU to satisfy your basic need as an individual and to extend the growth of enterprises based on how citizen wishes to invest in their business expansion.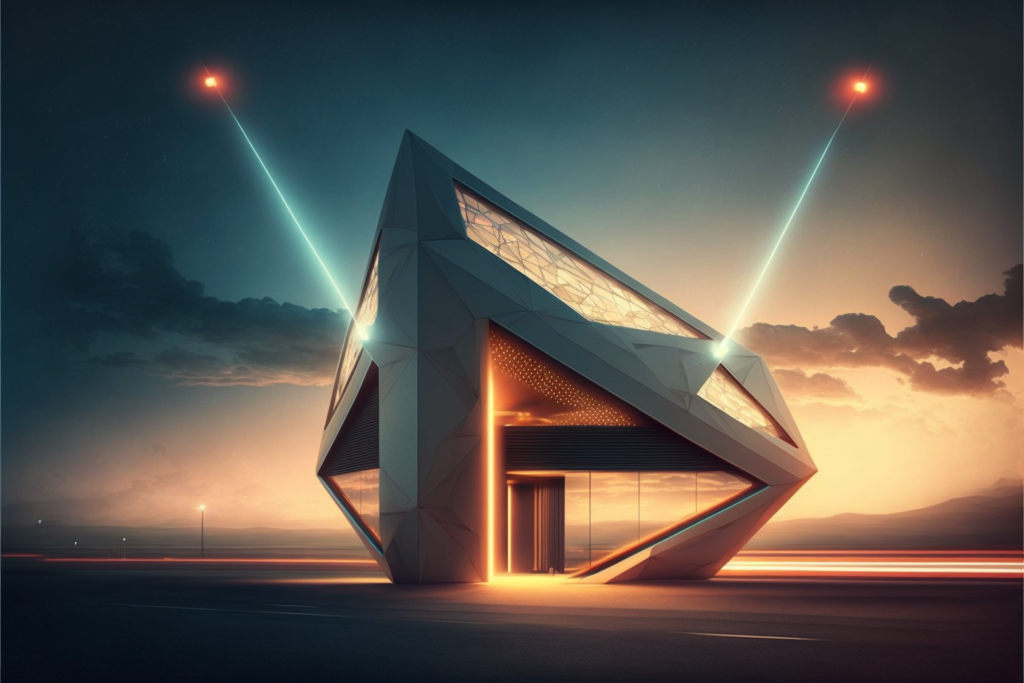 The real benefit and the paradigm shift, at least for me, was computing becoming a utility resource like electricity and water. It changed everything:
First, Cloud Providers became producers of CUs. Considering international diplomacy with New Americas, BRICS, and the Great African Union, the leading cloud providers such as Microsoft Azure, Amazon Web Service, Google Cloud Platform, Netflix Entertainment Cloud, Alibaba Cloud, Africa Data Centres, and DFnity were considered first-class cloud producers in the European Union.
Secondly, individuals can be CU providers when they have devices and servers producing more computing units than they consume. Nowadays, Cloudfluencers are the real deal!
Thirdly, all dwellings, devices appliances, were by default connected to your dHome Network, which is your dedicated network for privacy compliance. In 2034, the first GDAR amendment was issued in Luxembourg, where it forced all new construction and existing construction to incorporate a pluggable dHome network. Thus, the civil architecture standards and IT digital standards were upgraded and propagated throughout Europe. As a consequence, private-to-public Internet gateways were included in all housing plans by design.
Fourthly, connection to the Internet is also included. The network is software-generated and the adaptive routing is part of the civil infrastructure coming by Satellite's PolyLight technology (which is the advanced distribution network using directed polyphasic beams of light, and each "column building" is a piece of architectural art), distributed electric grid network, where each device and vehicle act as a distribution node, or air using the old school 10G network used by the purists and the developers. Underground internet distribution is forbidden nowadays. You only had to select your Cloud Computing Providers for additional services, like on-demand Entertainment Services, the same way you used to subscribe to Netflix!
Finally, you had a single billing system where your utility invoices were sent directly to your EU Citizen One Stop Shop portal, the dHome, while payments were performed automatically (see Banking in 2060)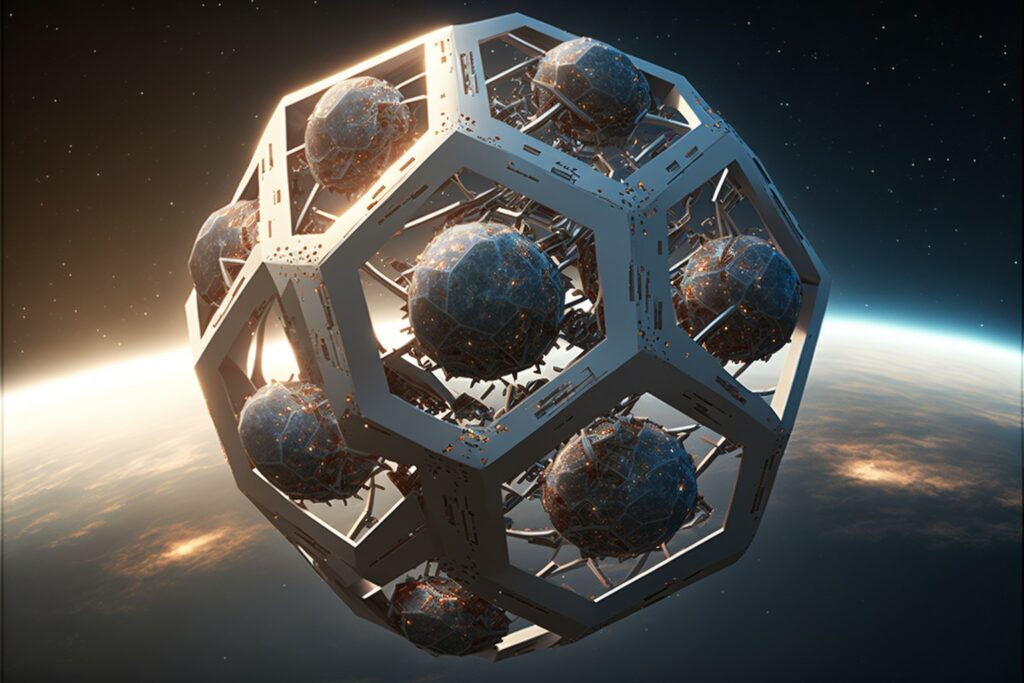 The security of ATHENA's distributed network was the best.
The Core Network, BREW, was virtually inaccessible. The reason was simple, it was located in space. Its data center was a giant polyhedron, entirely built by machine. It is not that, nowadays, we do not trust humans, it is just that people trust the public and the unbias aspect of machine-generated code.
The most impressive was the servicing of qCPU. Each of them is unique, embedding in its core a set of private metamorphic keys only known and bound to the citizen. Then, the qCPU is printed on demand inside BREW autonomous factory. Furthermore, the qCPU is destroyed, recycled, then replaced periodically to ensure maximum security. Finally, human interventions, if any, are performed remotely, from ATHENA Earth Control Center, using a repair drone, which was shipped from the daily Falcon Cargo Shuttle.
"Where was I again… Ah, yes. Professor Gytek, we need to work out what is happening to you. This cannot happen again…"
---